Spotify app is a streaming service that allows users to listen to music and podcasts. It's an easy way to enjoy your favorite tunes without the hassle of downloading individual tracks or albums. Also, Spotify helps you get access to record companies or content legal owners and listen to specific songs or music labels.
But if you've ever tried accessing it at work, school, or even home, you may have run into problems with being blocked by firewalls. Fortunately, there are ways to access Spotify so you can access it no matter where you are.
Overview of Spotify Unblocked
Spotify is a popular music streaming service used by millions of people around the world. Unfortunately, access to Spotify can be restricted or blocked completely in certain countries and locations, such as work and school. But with a Virtual Private Network (VPN), users are able to unblock the geo restrictions so they can enjoy their favorite tracks no matter where they are. A VPN encrypts your internet connection and routes it through an external server in another country.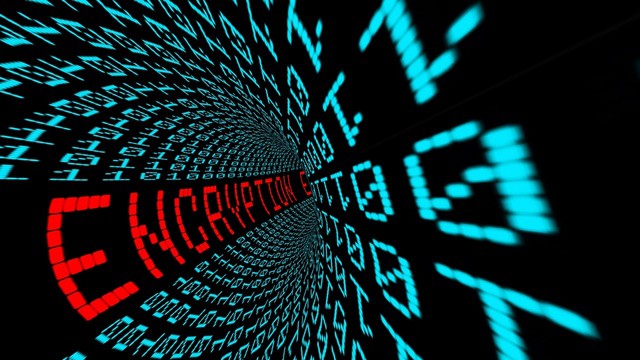 As long as you're connected to this server instead of your own ISP, any blocks on sites like Spotify will be bypassed, and you'll have full access to all its features – perfect for those who find themselves stuck behind restrictive firewalls at work or school! With a reliable VPN provider, there's no need to worry about being unable to listen to your favorite songs when away from home.
Unblock Spotify at Work or School
One way is using a Virtual Private Network (VPN). A proxy server or free VPN services may allow you to unblock Spotify with minimal effort. All you need is to create a VPN account. When choosing a VPN service for unblocking Spotify, make sure that it offers fast connection speeds and unlimited data and bandwidth so that you don't have to worry about buffering issues while listening to music on the go. A VPN will also give you online privacy.
It should also offer top-notch security features such as military-grade encryption protocols, no logs stored policy, and ad-blocking capabilities to protect against malware, secure internet traffic, and tracking cookies. With the right choice of VPN provider in place, you can finally enjoy uninterrupted access to your favorite tunes wherever you go!
Free Account Limitations
Although bypassing the Spotify region lock and country restrictions can give users access to various music and some use features like Spotify Wrapped, it's important to note that free Spotify accounts have certain limitations. With a free account, users cannot connect their Spotify account with other popular music streaming services like Apple Music or SoundCloud, nor will they be able to use premium features such as Spotify Connect, which allows them to connect their device to speakers and home audio systems. Furthermore, many VPN services require a paid subscription for users to access different regions, making accessing some foreign content impossible for those who don't want to spend money on a VPN service.
While having an unrestricted Spotify experience is possible through various methods, these options may not be suitable for all users due to limited resources or a lack of knowledge about technical setup processes. It's up to each user what kind of experience they want from their Spotify account, whether using a VPN service and paying for extra features or simply taking advantage of the basic functions available with a free account. If this is the way you are thinking of going then you should also check out Spotify ++.
Evaluating the Best Spotify VPN Services
The key when choosing the best VPNs for streaming music on Spotify is finding one with fast and reliable connection speeds. You also need to ensure that the provider offers enough VPN servers to have plenty of options available no matter where you try connecting. Many good providers offer dedicated apps for multiple devices, making it easy to use their services on any device you choose. Here are some of the best VPNs:
Using ExpressVPN To Unblock Spotify
Using ExpressVPN to unblock Spotify is an excellent way to access the service anywhere. ExpressVPN can bypass geographical restrictions and access content from around the world. With ExpressVPN, users can connect to a server in any country and access content from that location. This allows them to access Spotify, even with geo-restrictions. ExpressVPN also offers simultaneous connections to different devices.
ExpressVPN is easy to set up and use, making it a great choice for those looking to unblock Spotify. Connecting to a server and streaming music takes a few clicks. ExpressVPN provides high security and privacy, making it one of the most secure VPNs available. ExpressVPN also provides excellent customer service and is available on various devices, making it a great choice for anyone looking to unblock Spotify.
Unblocking Spotify With Nord VPN
Using Nord VPN to unblock Spotify is one of the most convenient and reliable methods of lifting any restrictions that may have been imposed on the streaming service. By connecting to a Nord VPN server, users are able to get around any geo-restrictions that may be in place, allowing them to access Spotify from any location in the world.
Another benefit of using Nord VPN to unblock Spotify is its secure connection. Nord VPN encrypts all data that travels through its networks, making it impossible for anyone to track or monitor your online activities. Also, VPN changes the IP address to make it appear as if you are in a different location. This means that users can access Spotify without worrying about their data being monitored or stolen. Moreover, Nord VPN offers a wide range of features that can help protect users' privacy, such as a kill switch, DNS leak protection, and more.
CyberGhost as a Spotify VPN Provider
CyberGhost offers an ideal solution for Spotify fans looking to unlock the full potential of the service from anywhere in the world. With its VPN technology, users can enjoy unlimited data and bandwidth while using the Spotify web player without worrying about online security or privacy threats.
Not only does CyberGhost provide access to unblocked content on Spotify, but it also ensures that users can listen safely with complete anonymity. Its advanced encryption protocols and strict no-logs policy guarantee maximum protection when streaming music through any device. This makes CyberGhost one of the most reliable virtual private networks (VPN) available today—ideal for anyone who wants unrestricted access to all they have to offer on Spotify.
Free VPNs & Spotify Unblocking
Free VPNs offer users a way to access content without needing any form of payment or subscription. They can provide quick access to Spotify and all its features, so you can stream your favorite music, download albums, create playlists, and more. Although they might not have the same security measures as paid services like CyberGhost, they still offer some protection when browsing the websites. However, free VPNs often have limitations regarding server connections and speed capacity – which could affect how quickly your downloads are completed.
Troubleshooting Spotify VPN Connection Issues
At times, users may experience difficulty connecting to the Spotify premium service. This can be due to a number of reasons related to data, network, and device security settings. To troubleshoot these issues, it is important to understand the various factors that can lead to this technical issue.
The following table outlines some of the most common causes for VPN connection problems with Spotify as well as solutions:
| Cause | Solution |
| --- | --- |
| Data usage limitations | Check if your subscription allows access or an upgrade plan |
| Network Security Settings | Adjust firewall and antivirus software settings |
| Device Security Settings | Update the operating system and disable any proxy settings |
To ensure optimal performance with Spotify Premium, it is essential for users to check their internet/data usage limit, adjust their network security settings accordingly and also update their device's operating system regularly. With a proper understanding of the potential pitfalls of using Spotify through a blocked IP address, users should have no trouble accessing its full range of features from work, school, or home environments.
Final Considerations For Unblocking Spotify
Here are some points to keep in mind when looking for a reliable VPN to unblock Spotify:
Server Locations
Ensure the provider offers plenty of global servers with good coverage in restricted music streaming areas. This will ensure smooth access to all your favorite playlists regardless of location.
Streaming Quality
Most providers offer unlimited bandwidth, so select one that allows high-quality audio streaming without lag or buffering.
Internet Connection Speed
A fast and stable connection is essential for uninterrupted music playback. If privacy is your main concern, look for services offering advanced data encryption and a strict no-logs policy. It's also worth researching which platforms each provider supports – many offer dedicated apps for Windows, MacOS, iOS, and Android devices and browser extensions – so you can enjoy all of Spotify's features from wherever you go!
Conclusion
Spotify unblocked is possible for those needing access to it at work or school and bypass region locks. The best way to achieve this is with a reliable VPN service that can do the job quickly and securely. Free account limitations and country-specific content may also be an issue, but they can usually be managed with some careful troubleshooting. Overall, if you're looking to unblock Spotify, having a good VPN by your side should simplify the task.