Windscribe is a VPN service that encrypts your online activity, protects your privacy and anonymity, blocks annoying ads, and unblocks the fun. The company's headquarters are located in Richmond Hill, Ontario, Canada.
Windscribe cannot protect your privacy and provide anonymity 100%, and they claim that none of the services currently available can.
Instead, they say that they can provide 90% of security, and the rest is up to you. For that reason, they suggest clients use both a desktop app and browser extension.
However, Windscribe has many excellent features that can help you browse the web safely and block ads, on both your computer and mobile device.
Features
Servers
Windscribe has servers in 55 countries and 100 cities. Even though some competitors have a larger network of servers, the company claims that their servers really are located where they claim to be.
Some other service providers have the most of the servers located in the United States and Europe, and they fake the location by using fake IP WHOIS data.
With Windscribe, what you get is what you see.
Within a free plan, there are only 10 servers available including France, Germany, Netherlands, Switzerland, Hong Kong, United Kingdom, United States and others.
However, if you are on a budget, a free plan is a great option, and it will definitely do the job.
For the best user experience and the highest speed, the company suggests using servers that are closest to your location.
Encryption
Windscribe utilizes OpenVPN, IKEv2, AES-256 encryption, SHA512 authentication and a 4096-bit RSA key for the desktop app. The browser extension uses TLS 1.2, ECDHE_RSA with P-256 key exchange and AES_128_GCM cipher.
Another cool feature is forward secrecy. It protects your browsing data even if someone somehow gets their hands on the decryption key.
Given the fact that Windscribe uses a top-notch encryption protocol, the chances that someone will gain access to your data are very slim.
Compared with other VPN service providers, they are at the top of the list.
Kill Switch
P2P Sharing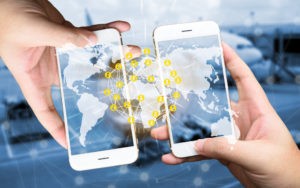 If you want to watch Netflix or other georestricted websites, you will have to use special servers called Windflix.
With the regular servers, this service is not available. However, with Windflix, the service operates on an optimum level.
Windscribe allows P2P (peer-to-peer) sharing. That means, if you enjoy torrenting, you will be able to engage in this activity. The VPN service will create a tunnel around your connection.
On the website's FAQ page, clients can even find tutorials on how to configure torrent clients.
However, not all servers allow torrenting. So, if you want to download the newest episode of your favorite TV show, make sure to find P2P-friendly servers.
Cruise Control
Cruise control is a feature reserved for the Windscribe's browser extension. It connects you to the nearest server for the maximum speed.
If you happen to run into georestricted websites, cruise control then finds the closest server that has access to the site you're trying to access.
Performance
Compared with the competition, if you are using a free plan, both download and upload speeds are much slower with Windscribe.
The situation is slightly better with the paid service. However, if your priority is a fast connection, you should definitely consider some of the alternatives, because Windscribe can slow down internet speed by more than 50 percent.
Customer Support
Windscribe has quite an impressive customer support. If you experience an issue, you can contact a support desk via live chat, submit a ticket or send an email.
Also, there is a comprehensive list of FAQs you can browse and easily find the solution to the problem.
Compatibility
Windscribe has clients for Mac, Windows, Chrome, Linux, Firefox and iOS. Also, there are apps designed for Amazon, Nvidia Shield and Kodi.
Apps are compatible with routers as well, and you can connect your gaming console to the network.
In addition, the company allows unlimited connections.
Installation
To install the Windscribe desktop client, first you have to download it from the company's website.
When you click on the "Download Windscribe" button, you will be presented with a page where you have to select the app according to your operating system or browser.
For demonstration purposes, we opted for Windscribe for Windows. Once you click the Download button, the installation process will start.
When the wizard starts, the first thing you should do is click the "Run" button.
Choose one of the two installation options.
And then hit "Finish."
Your device will probably ask if you want to install the software. Click "Install."
The installation is now completed, but if you want to use the service, you will have to create an account. You will be redirected to the company's website to fill in the form. Choose the username and password you will later use for login. The email field is optional. However, if you decline to enter your email address, you will only get 2 GB of data.
User Interface
The user interface of Windscribe's Windows client is simple and easy to use. On the homepage, you can find the on and off button, your current IP address and suggested server to connect to.
In the top left corner, you can see the "Options" section. Here, you can find buttons labeled Help Me, Preferences, My Account, Sign Out and Quit Windscribe.
If you click on the "Help Me" button, you will be redirected to the company's website/support page.
The preferences section holds your Settings options. In the "General" tab, you can enable "Launch on startup," "Auto-connect to the most recent location," "Allow LAN traffic when the firewall is on," "Minimize to tray," "Show notifications," "Show latency in MS" and "Change language."
In the Connections tab, users can change the connection mode, API resolution, enable or ignore SSL errors, and force-close all TCP sockets after connection.
In the next tab, users can set up a proxy.
Within the Share tab, you can set up a secure hotspot.
The debug tab is reserved for troubleshooting issues. Users can send logs, view a current log and disable IPv6.
If you go back to the homepage, you can see other servers available. As we already mentioned, within the free subscription plan you can only access 10 servers.
Here, you can also keep track of how many free GBs you have left.
Security and Privacy
One of the best aspects of Windscribe is its security and privacy, and some of the best features are designed for improving these two traits.
Secure hotspot allows you to transform your computer into a safe hotspot other devices can connect to, without them having to install the Windscribe app.
However, you have to own a router that supports this option. This service is available only for Windows users.
Another similar feature is a proxy getaway. It allows you to create a secured server on your computer (both Mac and PC), and enable other users to connect.
The double-hop feature allows users to connect to one server on their desktop app and another on their browser extension. It comes in handy if one of the servers somehow gets compromised.
The Antisocial feature protects your privacy while using social media by preventing sites from tracking your activity.
The Untraceable feature prevents websites from collecting data about your online activity that could later be used for ad placement.
Split personality prevents browser fingerprinting by flipping your browser's user agent every time you use the browser.
Cookie monster deletes all cookies once the tab is closed.
Timezone change will detect the timezone of the server you are connected to and accordingly change the time on your device. This prevents the website from identifying your use of a VPN service.
Secure.link scans the targeted website for activity trackers and grades it with a privacy score from A to F.
The company claims that they do not keep logs about their users' activity.
However, they are located in Canada which is a member of the "Five Eyes" surveillance-sharing agreement between Australia, New Zealand, the United Kingdom, the United States and Canada.
Also, the company collects the bandwidth from every account that gets deleted every month.
They also store the timestamps of their clients' activity. These are a few negative points for the service's privacy potential.
Price
Windscribe users can opt for one of the four subscription plans:
Free plan (access to only 10 servers and 10 GBs of data)
Monthly plan ($9 per month)
Yearly plan ($4.08 per month)
Biennial plan ($3.70 per month)
With a paid subscription, users gain access to all servers and unlimited data.
Users' Reviews
Some users claim that the speed drop is manageable, especially given the fact that they can use Windscribe for free. Also, there is practically no difference between the free and paid plan when it comes to speed.
Others report that if you want to watch Netflix or BBC then you should try some of the alternatives.
Windscribe is also described as easy and safe to use.
Alternatives
Windscribe is obviously not the fastest VPN service on the market, but when it comes to features regarding security, they are admittedly impressive.
Also, their no-logs policy is controversial because they actually do keep logs.
Needless to say that Canada is a member of the Five Eyes alliance. If you are looking for a VPN service with better performance that will allow you to browse the web without impacting the internet speed, and whose headquarters are located on the neutral ground, consider some of the alternatives:
Pros

---

Cons

---

The support team includes live chat

---

Located in Canada

---

A lot of features regarding security

---

Questionable no-logs policy

---

Compatible with Mac, Windows, Linux and iOS

---

Slows down the internet speed

---

Available app for Amazon TV

---

You can create a secured hotspot

---

Free plan available

---

Secure.link feature

---
Conclusion
One of the best traits of Windscribe is its security and the fact you can use it for free. Even when it causes internet speed to drop down, it can operate and perform the task.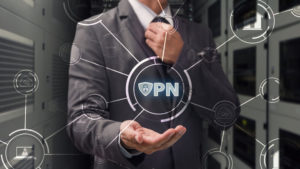 However, if you want to use it to access Netflix, make sure to connect to the server that supports the service.
The same rule applies to torrenting.
What actually causes concerns is the company's questionable "no-logs" policy.
Even though it claims that does not store data about users' activity, it does save some information.